Genui Partners and Primepulse investment into Mindcurv
Summary
Advised by Parklane Capital, GENUI invests in digital specialist Mindcurv along with tech investor Klaus Weinmann (via PRIMEPULSE, a technology-orientated investment holding). The deal underlines Parklane Capital's leading position in the technology and digital transformation space and demonstrates its ability to successfully deliver on buy-side transactions connecting private equity with growth companies.
About GENUI
GENUI is a private investment firm established by a group of exceptional entrepreneurs and investment experts who believe in "Good Entrepreneurship". GENUI exclusively makes long-term investments in medium-sized companies with the aim of enabling sustainable growth and providing a value-add to society. Every company is supported within a professional governance framework by a dedicated entrepreneur, who provides access to relevant expertise and a network of contacts.
About Mindcurv
Mindcurv, headquartered in Essen, was founded by Amjad Liaquat and Nazareno Avila in 2011, with a focus on highly-scalable Digital Commerce platforms for large and medium-sized enterprises. Over the years, Mindcurv has been providing Digital Transformation services, development, and management of global IoT platforms, content and commerce platforms, and cloud infrastructures. Over 235 people work for Mindcurv across four countries; Germany, Netherlands, Spain, and India and deliver services based on leading technology platforms like CommerceTools, BloomReach, SAP, Oracle, AWS, Google and OpenShift.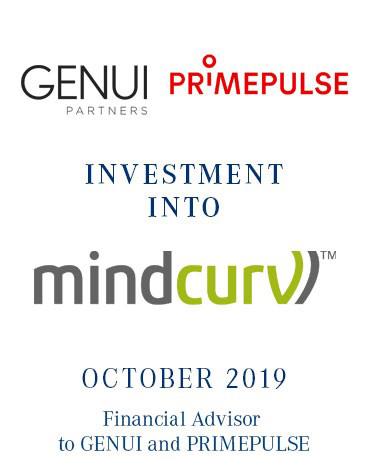 DAYTONA Ventures acquisition of Valentins
Summary
Daytona Ventures, the investment company backed by Erik Siekmann, acquires online flower shop Valentins from Burda Digital. Erik Siekmann had founded Valentins in 1999 and subsequently sold his stake to Burda Digital in 2006. Parklane Capital acted as exclusive financial advisor to Daytona Ventures.
About Valentins
Valentins is one of Germany's leading online retailers of flowers. In addition to its handmade flower bouquets, Valentins also offers several special occasion gifts like balloons, personalized drinks and flower supplements. Based in Mörfelden-Walldorf close to Frankfurt (Main), Valentins' headquarters and production facility are perfectly located to serve the German and Austrian market. Since its foundation more than 20 years ago, Valentins has served more than 3 million customers in Germany and Austria.
About Daytona Ventures
Daytona Ventures is a Hamburg-based investment company focused on digital marketing and digital media. The company is backed by e-commerce and digital marketing entrepreneur Erik Siekmann.
About Burda Digital
Burda Digital is the digital division of Hubert Burda Media. The Burda Digital Holding unites successful digital companies such as the professional online network XING, the review platform for doctors jameda and the digital publishing house BurdaForward which operates the German journalism sites Focus Online, CHIP, HuffPost, The Weather Channel and others. In addition to that, Burda Digital also holds a stake in the publicly listed HolidayCheck Group AG, a leading travel company in Germany. Also, leading e-commerce companies such as Cyberport and Computeruniverse are part of the portfolio.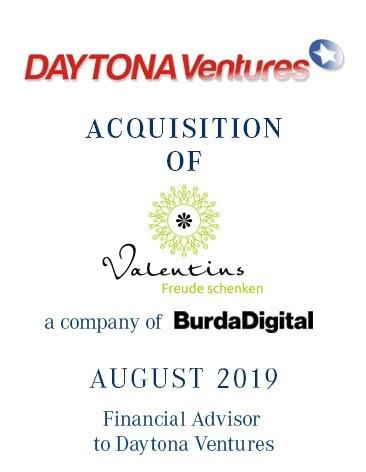 Sevenval sale to IT Services Competence Platform
Summary
Parklane Capital acts as exclusive financial advisor to Sevenval and its shareholders. Sevenval Technologies GmbH, the leading German frontend expert for digital transformation, was acquired by the IT Services Competence Platform backed by Oaktree Capital Management and Cornerstone Partners.
About Sevenval
Sevenval is a uniquely positioned and highly valued frontend expert with deep technology expertise driving clients' digital transformation by implementing customer-centric solutions in all "layers" of their company from frontend to backend. Sevenval handles digital transformation holistically and serves as a one-stop-shop, combining the creativity and innovation of a digital agency with the precision and pragmatism of an experienced technology service provider.
About IT Kontrakt backed by Oaktree
The IT Services Competence Platform was launched in June 2017 with the acquisition of IT Kontrakt and the goal to build a leading IT service company that encompasses the entire development life cycle: from consulting to development and implementation. Sevenval is the third company to join the IT Services Competence Platform, following the acquisition of Solidbrain (Poland) and CoreValue (US, Ukraine, Poland). Apart from supporting dynamic growth of its constituent companies the platform envisions further acquisitions focusing on Western Europe and Scandinavia as the next target markets.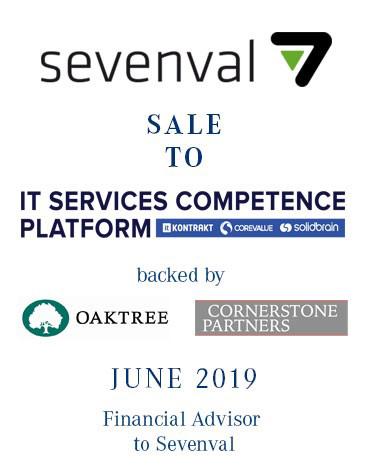 Adference sale to ABOUT YOU
Summary
Parklane Capital acted as exclusive financial advisor to Adference, a leading AdTech specialist for automation technology for Google and Amazon, and its shareholders as it was acquired by ABOUT YOU. With the acquisition, ABOUT YOU significantly increases its expertise in automation technology for Google and Amazon Ads.
Testimonial
In addition to extensive M&A experience, Parklane Capital has great expertise and insights in the areas of online marketing and advertising technology. Based on this combination of M&A and market knowledge, we felt in good hands not only on a personal level, but also in terms of expertise throughout all processes of the negotiations. This allowed for a pleasant and optimized sales process.
Florian Nottorf - Former CEO of Adference
About Adference
Adference was founded in 2014 by Dr Florian Nottorf, Christian Borck, Dr Tobias Blask, Stefan Kleine Stegemann and Prof. Dr Burkhardt Funk - as the result of several years of research at Leuphana University Lüneburg. The company supports customers with a team of 23 IT specialists, data scientists and software developers.
About ABOUT YOU
ABOUT YOU was founded as a subsidiary of the Otto Group in 2014. With more than 11m monthly user, ABOUT YOU is one of the largest fashion and lifestyle platforms in Europe and generated revenue of €461m in the financial year 2018/2019. The fashion-tech company is the first unicorn from Hamburg with a company valuation of over one billion dollars.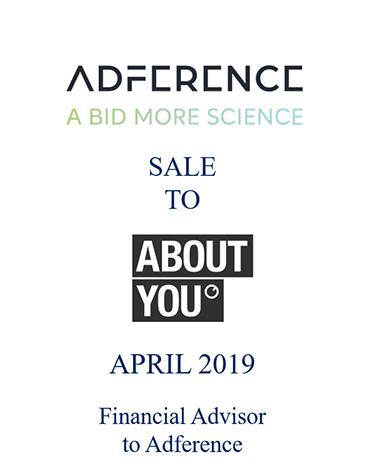 Honeypot sale to Xing
Summary
XING SE, operator of the leading professional network in German-speaking countries, will take over Honeypot GmbH, an innovative job platform for IT experts based in Berlin, with immediate effect. The base purchase price is € 22 million. If ambitious operational goals are achieved within the next three years, earn-out payments will increase up to € 35 million. Parklane Capital supported Honeypot as exclusive advisor in the transaction.
Testimonial
"It was great to have Parklane by our side during our acquisition talks with Xing. Being run by former entrepreneurs, they really understand the interests from a founder perspective. Their knowledge and experience throughout the negotiations and the due diligence process are invaluable. I would work with them again anytime."
Kaya Taner - Co-Founder & CEO of Honeypot
About Honeypot
Founded in 2015 by Kaya Taner and Emma Tracey, Honeypot today is Germany's largest tech-focused job platform with nearly 100,000 registered IT specialists and 1,000 weekly users. Among the more than 1,500 corporate clients are i.a. Zeiss, Engel & Voelkers, Zalando and ProSiebenSat1. The special feature: Honeypot turns the application process upside down and companies now have to compete for IT talent. The platform specifically addresses the needs of IT professionals. Honeypot advises them, gives them advice on their curriculum vitae and information on the industry-standard wage level. Companies that apply to IT experts at Honeypot will directly report transparently all the expected salaries, workplaces, programming languages, and the technology they want to work with. Honeypot is not just a job broker: The founders' vision is to build the world's largest work-life community for IT talent.
About Xing
Xing, the leading professional network in German-speaking countries accompanies its members through the transformation processes of the working world. In an environment of shortage of skilled labor, digitalization and changing values, XING supports its more than 15 million members in bringing together work and life as harmoniously as possible. This allows members of the XING job market to search for a job that suits their individual needs, keep up to date with XING's news offerings, or discuss the changes and trends of the new world of work on the multimedia platform nwx.xing.com. At the beginning of 2013, XING strengthened its position as the market leader in social recruiting by acquiring kununu, the market-leading platform for employer evaluations in German-speaking countries. Founded in 2003, XING has been listed since 2006 and has been listed in the TecDAX since September 2011. The members exchange information on XING in almost 90,000 groups or network in person at one of the more than 130,000 professionally relevant events per year. XING is represented in Hamburg, Munich, Berlin, Barcelona, ​​Vienna, Porto, Valencia and Zurich.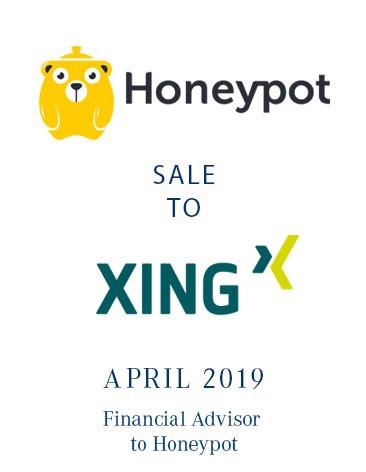 Wine in Black sale to Viva E-commerce AB
Summary
The largest Scandinavian wine importer Viva Group acquires 100% of Wine in Black, the Berlin-based online retailer of premium wines. Wine in Black will continue its successful premium course as an operationally independent company under the umbrella of the Viva Group and further expand its market position. Parklane acts as exclusive advisor to Wine in Black as part of the transaction.
Testimonial
It was always our priority to find a partner that would share our vision for Wine in Black. Thanks to Parklane Capital we found exactly that kind of partner with the Swedish Viva Group. Parklane tremendously helped in the execution of the sales process and impressed with their always professional and goal-oriented work.
Christian Fricke - CEO Wine in Black
About Wine in Black
Wine in Black is a leading online store for premium wine with an ever-changing assortment of 300 wines at an average bottle price of $ 15. The company is active in Germany, France, the Netherlands, Austria and Switzerland. Wine in Black was founded in 2011 and funded by leading European venture capital investors, including Project A Ventures, Black River Ventures, e.ventures, Bright Capital, Passion Capital, btov, KFW, Keen Mind Ventures and the founders of kaufDA / Bonial International Group, Christian Gaiser and Tim Marbach.
About Viva E-commerce AB
The Viva Group (www.vivagroup.se) has become the largest importer of wine and spirits in Scandinavia over the past 20 years. Through its subsidiaries Chris Wine & Spirits, Giertz Vinimport, The Wine Team, Winemarket and Iconic Wines, the company has a market share of nearly 25% in Systembolaget, the Swedish retail monopoly. Internationally, the Viva Group has offices in Finland, Norway, China and the UK. The Viva Group is also represented in Germany through its lifestyle-oriented online shop Wine a Porter.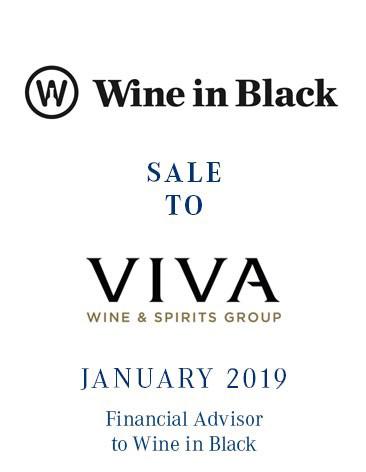 Videobeat sale to Dentsu Aegis Network
Summary
Parklane Capital acts as exclusive financial advisor to Videobeat and its shareholders.
About Videobeat
As Europe's leading video marketing specialist, Videobeat helps well-known brands and emerging start-ups achieve the best possible marketing ROI with unique online video and TV campaigns. Through a successful combination of extensive consulting, creative videos and data-driven media optimization, today already realizes the cross-platform video advertising of tomorrow. With 68 employees and offices in Hamburg, Berlin, London, Paris & New York, Videobeat works every day on staying one step ahead of our competitors.
About Dentsu Aegis
Part of Dentsu Inc., Dentsu Aegis Network is made up of ten global network brands - Carat, Dentsu, dentsu X, iProspect, Isobar, mcgarrybowen, Merkle, MKTG, Posterscope and Vizeum and supported by its specialist/multi-market brands. Dentsu Aegis Network is Innovating the Way Brands Are Built for its clients through its best-in-class expertise and capabilities in media, digital and creative communications services. Offering a distinctive and innovative range of products and services, Dentsu Aegis Network is headquartered in London and operates in 145 countries worldwide with more than 40,000 dedicated specialists.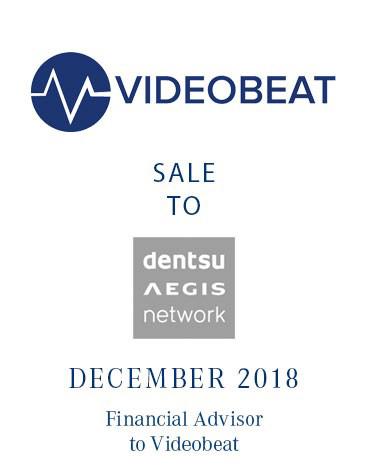 Diconium sale of 49% to Volkswagen
Summary
Volkswagen AG invests in digital specialist diconium and acquires a 49% stake in the company. In the process, Parklane acted as exclusive financial advisor to diconium and its shareholders.
About Diconium
diconium is Germany's largest independent digital business and technology company providing services for the entire process of digital transformation: from innovation & strategy, customer experience, marketing & artificial intelligence, commerce and technology solutions to building up digital units.
About Volkswagen
Volkswagen AG, known internationally as the Volkswagen Group, is a German multinational automotive manufacturing company headquartered in Wolfsburg, Lower Saxony, German. It designs, manufactures and distributes passenger and commercial vehicles, motorcycles and engines and offers related services including financing, leasing and fleet management.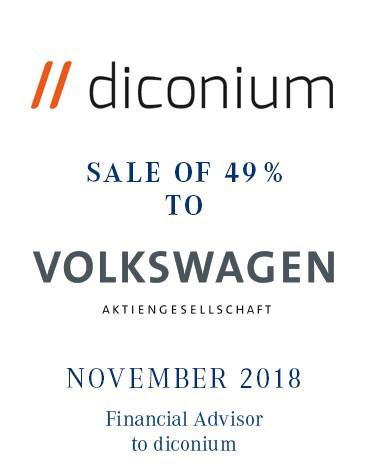 Stylelife sale to Signa Sports Holding
Summary
The SIGNA Sports Group has acquired Stylefile, the leading online specialist for sneakers & sportswear fashion in Europe, thus strategically expanding its e-commerce portfolio and taking an important step into the growing 'athleisure' market. Parklane Capital acted as exclusive financial advisor to Stylefile and its shareholders.
Testimonial
Parklane Capital accompanied us extremely well in what is probably the most important professional decision, the sale of our company, known for the sneaker and streetwear online shop "Stylefile". Professional preparation, strong negotiation skills and an optimally organized due diligence ultimately led to a first-class result.
Joern Stiller - Former CEO of Stylefile
About Stylefile
Stylefile is an internationally successful e-commerce company, which was founded by Markus Christl and Jörn Stiller in 2000. Overall, the bootstrapped company has been growing steadily for more than 17 years and surpassed the threshold of 50 million EUR in sales in 2016. Stylefile serves around half a million active customers in more than 30 countries. The Stylefile group consists of the online shops "Stylefile", focused on sneakers and streetwear, and "Bigtree", focused on the fast-growing market for outdoor clothing and accessories. "Stylefile" addresses a young, fashion-conscious target group and offers an exceptional product portfolio with more than 20,000 articles and brands such as Nike, Adidas, Puma and New Balance. "Big Tree" offers more than 12,000 products that already excite many outdoor fans. Today, the company's shops and brands are equally popular among sneaker collectors and nature-lovers.
About Signa Sports Holding
SIGNA Sports Group is among the leading online sports retail platforms in Europe with key segments bike & outdoor, tennis and team sports & leisure. The SIGNA Sports Group holds majority shares in Internet stores (Europe's no. 1 in cycling and outdoor), Tennis-Point (Europe's no. 1 in tennis), Outfitter and Stylefile (Europe's no. 1 in team sports and leisure). As the owner of Karstadt Sports, the second-largest stationary sports retail store, SIGNA Sports Group is the leading multi-channel platform for sports articles in Germany as well as one of the top five in Europe. SIGNA Sports Group is among the leading online sports retail platforms in Europe with key segments bike & outdoor, tennis and team sports & leisure. The SIGNA Sports Group holds majority shares in Internet stores (Europe's no. 1 in cycling and outdoor), Tennis-Point (Europe's no. 1 in tennis), Outfitter and Stylefile (Europe's no. 1 in team sports and leisure). As the owner of Karstadt Sports, the second-largest stationary sports retail store, SIGNA Sports Group is the leading multi-channel platform for sports articles in Germany as well as one of the top five in Europe.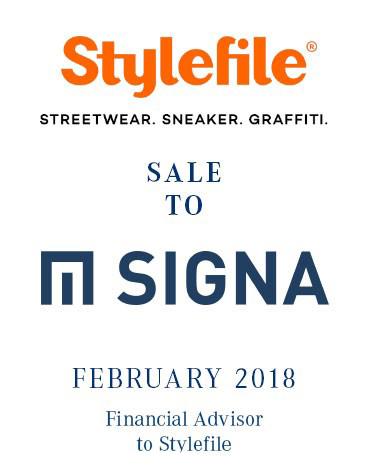 READ MORE